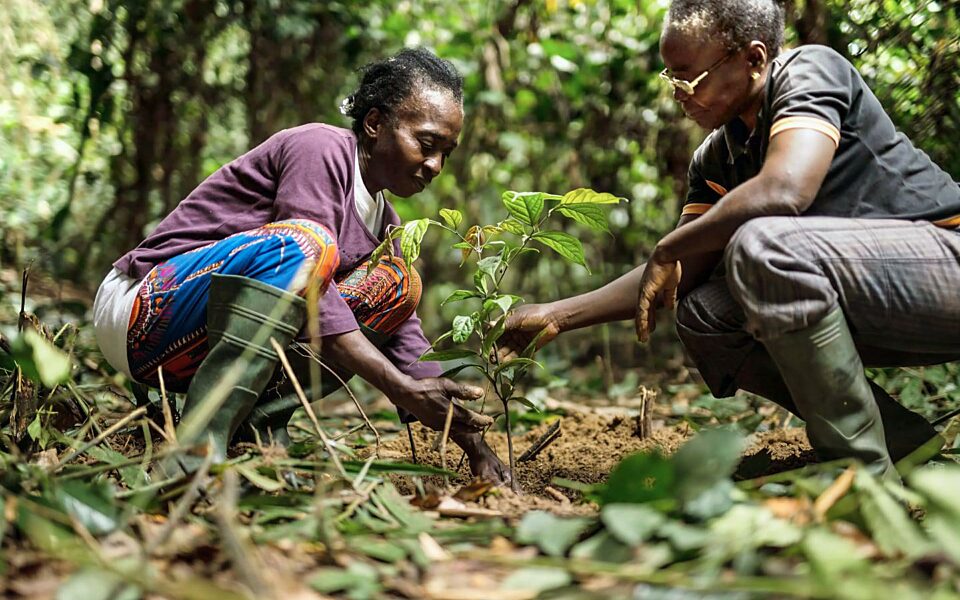 How Sustainable Guitars Are "Instrumental" to the Future of Cameroon's Forests
The World Bank recently published a feature story on CBI and Taylor Guitar's Sustainable Ebony project. Read an excerpt below, or read the entire story on World Bank's website. Or watch a Connect4Climate interview with Taylor Guitar's Director of Natural Resource Sustainability and Cameroon's REDD+ Technical Director.
The next time you hear your favorite song, consider this: there's a good chance that parts of the guitar or piano in that song were made from an ebony tree sourced from a community forest in Cameroon.The country's iconic ebony is a traditionally-used resource valued by musical instrument makers around the world.
But Cameroon's ebony, along with the rich biodiversity in forests, face a long-term threat as more and more land is cleared for agricultural farming and by unsustainable industrial logging practices. Taylor Guitars, one of the world's leading manufacturers of premium acoustic guitars, observed this trend and launched a project last year with the Congo Basin Institute to help local communities develop and plant different varieties of ebony to boost Cameroon's ebony stocks.
"Our Ebony Project brings science and community and practicality together to ensure that ebony survives for hundreds of years to come," says Bob Taylor, co-founder and President of Taylor Guitars. "Our goal is to leave a lot more than we are taking."