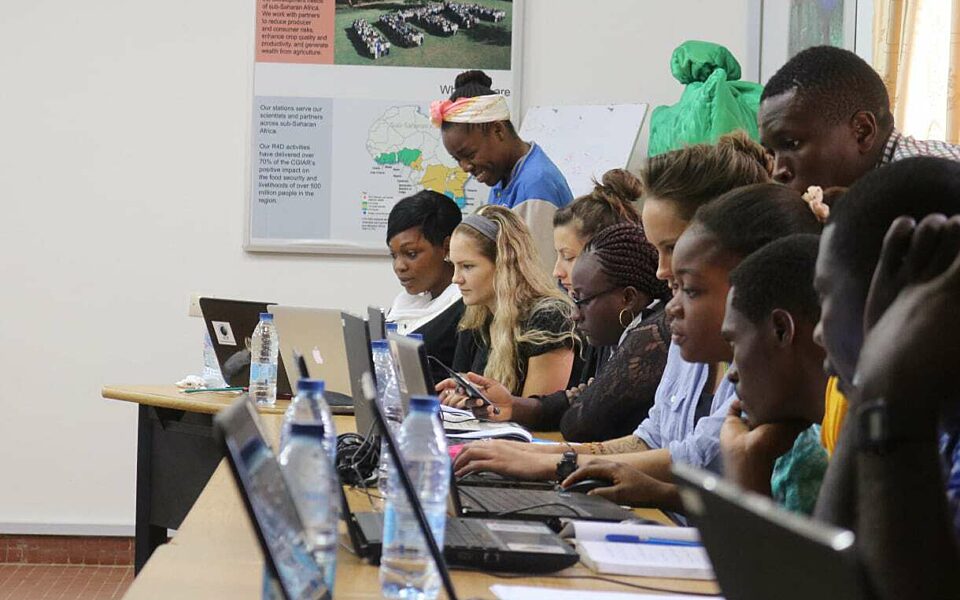 Capacity building in Central Africa
CBI uses trainings, mentorship, research collaborations, and small grants to build scientific capacity in Africa.
Status:
Capacity building is critical to Africa's future, according to the African Union and others. To be high impact, capacity development must be "multi-touch" and targeted to what African scientists need (U.K. House of Commons, 2012). CBI uses a multi-touch model across multiple career stages that is highly effective at developing African scientists and helping them acquire the tools to practice professionally in Africa. We offer periodic trainings, mentorship and research opportunity associated with our projects, and small grants for young African scientists through CBI participant the Conservation Action Research Network's ASPIRE Grants Program.
Trainings are offered on CBI's campus at IITA in Yaoundé, Cameroon and through project partners. Our Distance Learning Center, slated for completion in 2024, will increase our capacity to host in person and virtual trainings with global experts.