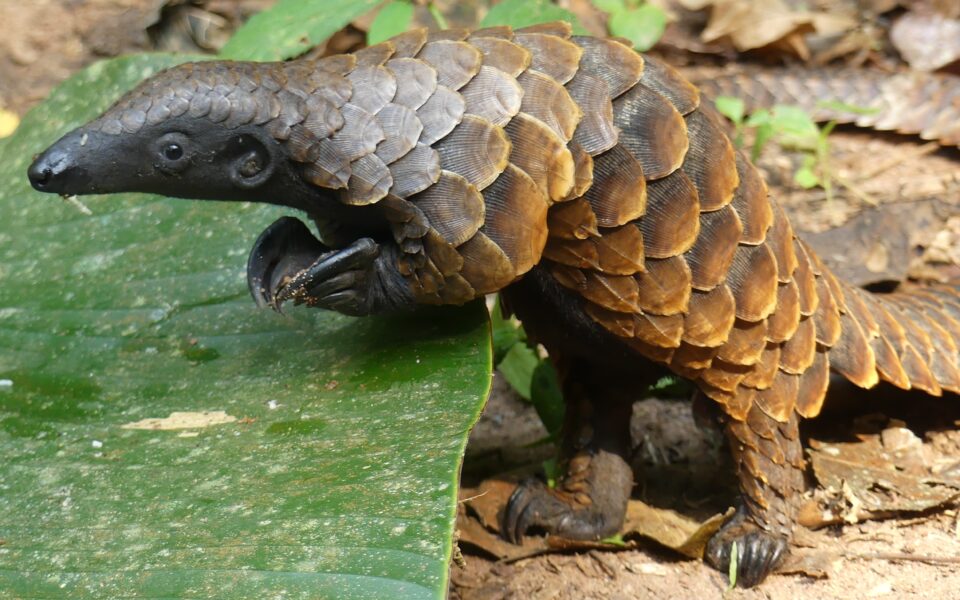 Giant Pangolin Conservation
Pangolins are one of the world's most trafficked animals. Millions are hunted in Africa each year for their meat and scales, which are used in traditional Asian remedies. Despite this immense threat, little is known about the world's largest pangolin species, the giant pangolin (Smutsia gigantae), which lives in the lowland forests and savanna of tropical Africa. Giant pangolins are largely nocturnal, live in burrows and may be particularly vulnerable to exploitation due to their large size and slow reproductive rate.
This project aims to answer key questions about giant pangolin's natural history and conservation requirements. A team from Zoological Society of London (ZSL, a CBI affiliate) will lead the project. They will work with students from the University of Yaoundé and local guides from CBI's Bouamir Research Station.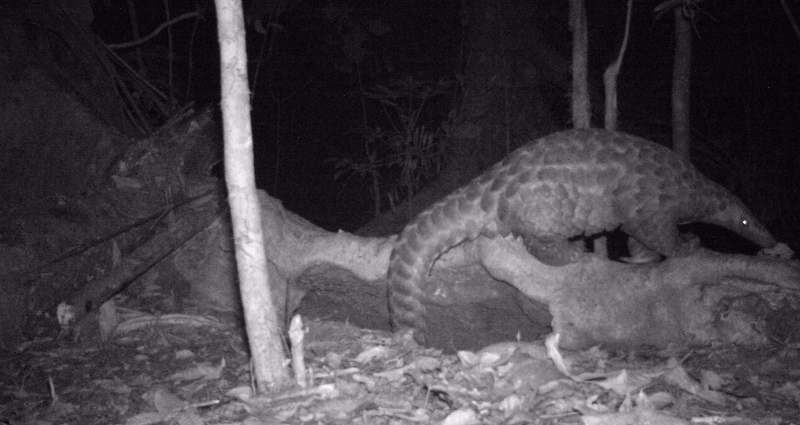 Project Objectives
The broader goal is to better understand what a population of giant pangolin needs to survive – and thrive – in the wild: How much protected habitat do they require for a viable population? How much hunting can a populations withstand given their possibly low reproductive rate? To help answer these salient conservation questions, this project will develop and test a spatial habitat use model for giant pangolin. Such a model can predict pangolin's range and habitat use, and provide information on territory size and overlap. This information can inform effective conservation strategies for the species. To build the model, the project will:
Test the feasibility of using camera-trap grids to generate an occupancy-based model of giant pangolin habitat use.
Test the feasibility of burrow and feeding site camera-trap monitoring to provide information on burrow use and activity patterns, as well as to facilitate locating individuals for possible tagging. Members of the Baka tribe, experienced forest guides at the Bouamir Research Station, will help select camera-trap locations by identifying giant pangolin burrows.
Test the feasibility of using telemetry data to measure the location, time and activity patterns of giant pangolins, to develop an activity model and assess the practicality and ethical considerations of tagging giant pangolins for research purposes.