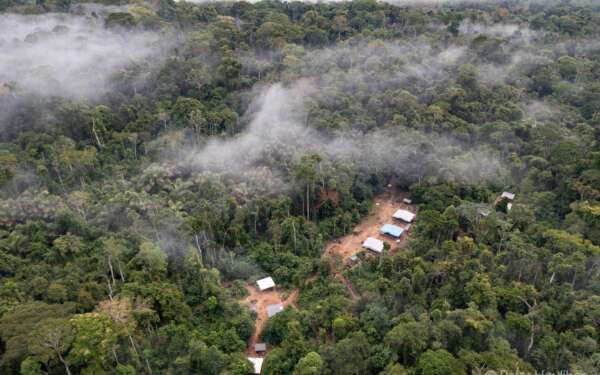 Field Stations
In partnership with the Cameroon Ministry of Forestry and Wildlife, we recently opened two field stations in south-central Cameroon.
These facilities are available to the broader community of local and international researchers. The facilities are located in and near the 526,000 hectare Dja Faunal Reserve in southern Cameroon. Biosphere reserves are 'Science for Sustainability support sites'—special places for testing interdisciplinary approaches to understand and manage changes and interactions between social and ecological systems, including conflict prevention and management of biodiversity.
Dja Faunal Reserve

A UNESCO World Heritage site
Diverse and understudied ecosystem
More than 100 mammal species (including five threatened species), 350 bird species, and 1,500 plant species are known to inhabit the reserve, including the endangered African forest elephant, western lowland gorilla, chimpanzee, and multiple vulnerable species including the mandrill, three pangolin species, black colobus, Bates's Weaver, the largest known breeding colony of the Grey-necked rockfowl, and many other rare or threatened species. Dja species lists available for download.

Situated in a diverse and understudied ecosystem, the facilities are a valuable resource for researchers and students from evolutionary biology, ecology, and anthropology.
Local expertise and guides
CBI has trained and worked with local experts and guides in the Dja area including people from the local Baka and Badjoué communities. There is a range of expertise relating to biodiversity research which is available to visiting research teams on request.
For queries about using the facilities, please contact Kevin Njabo at kynjabo@ucla.edu and info@cbi.ucla.edu with a short description of the proposed work.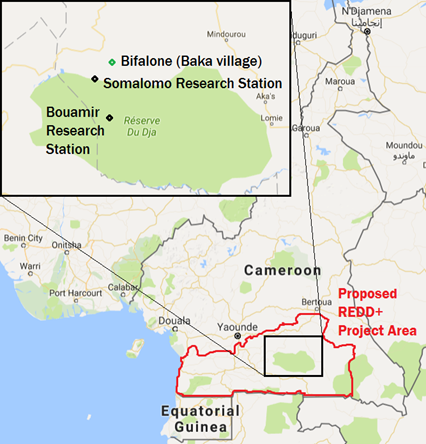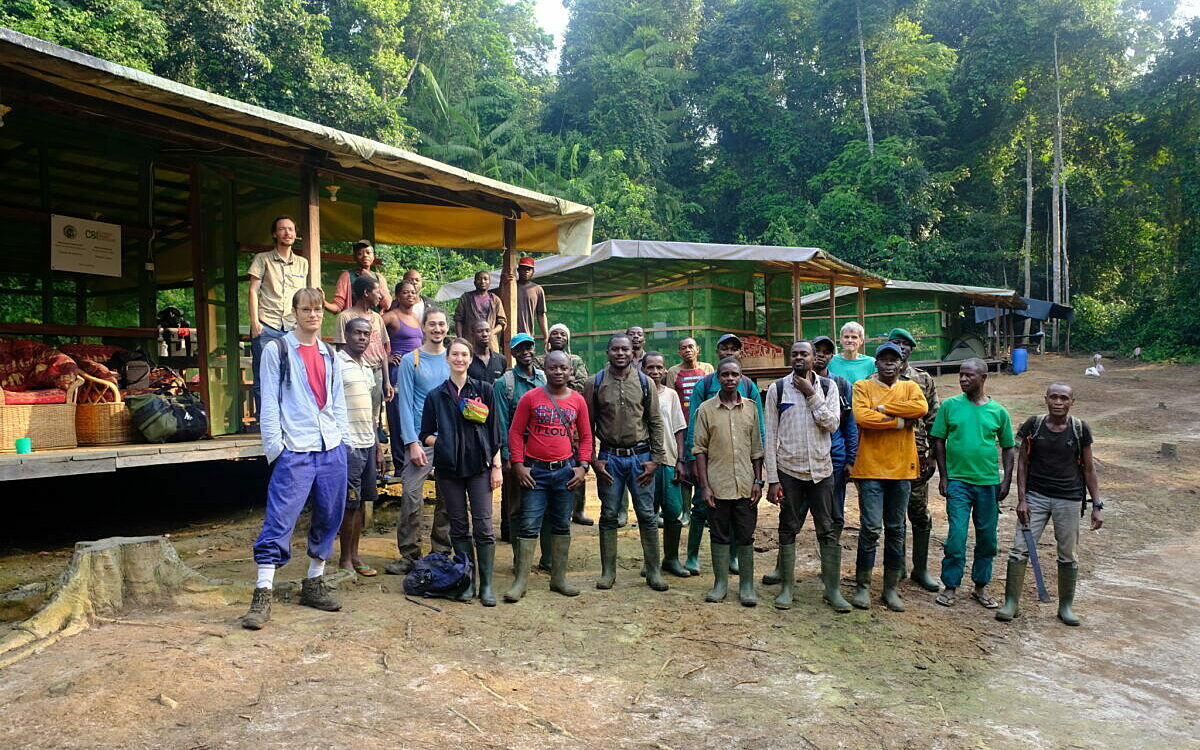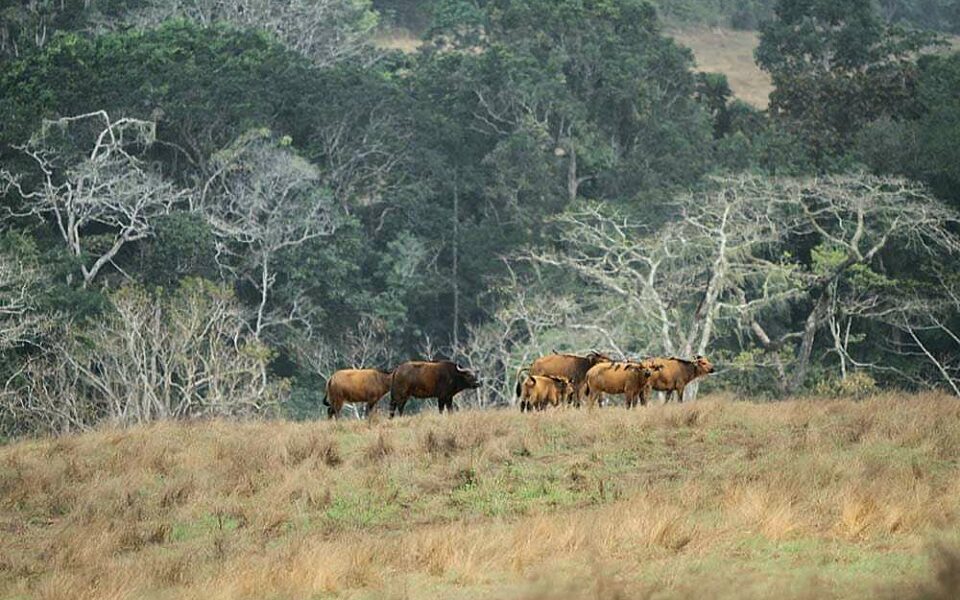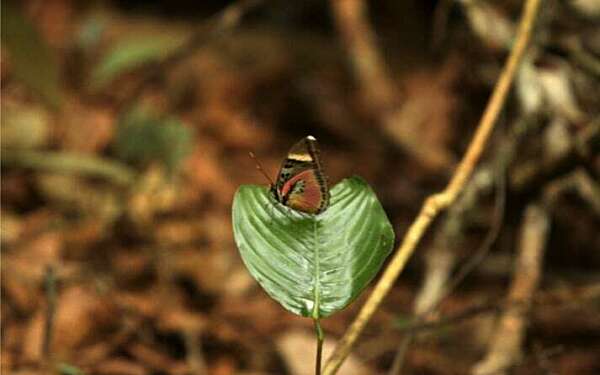 Bouamir Research Station
The recently reopened Bouamir Research Station is located in mature forest on a 30km² study area (30km from Somalomo) at the center of the Dja Faunal Reserve. It is reached by foot via a 7-hour hike.
The research station operated for 8 years from 1993 to 2000 and was the base for long-term work on seed disperser communities.
The field camp is available to host researchers and educational groups. Bouamir has screened and electrified platforms for research, dining, and cooking, platforms for sleeping, a ceramic water purification system, 1000W solar system, and showers. The camp is staffed by an eco-guard and camp manager, and supported by a manager in Somalomo who can organize porters, logistics, and re-supply runs. Guides and porters are available on request from Somalomo. Bouamir is available to host short, medium, and long-term researchers, and can accommodate groups or classes of up to 25 people.

Please see research permits for information about permits and collaboration with locals.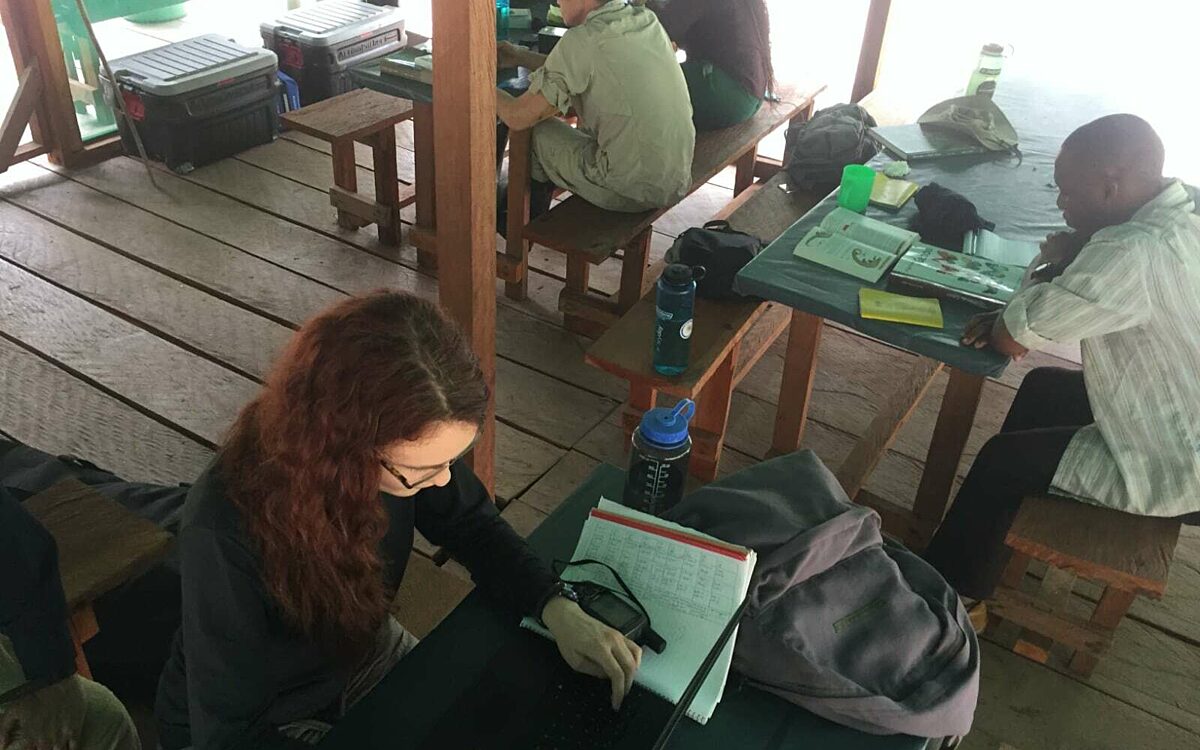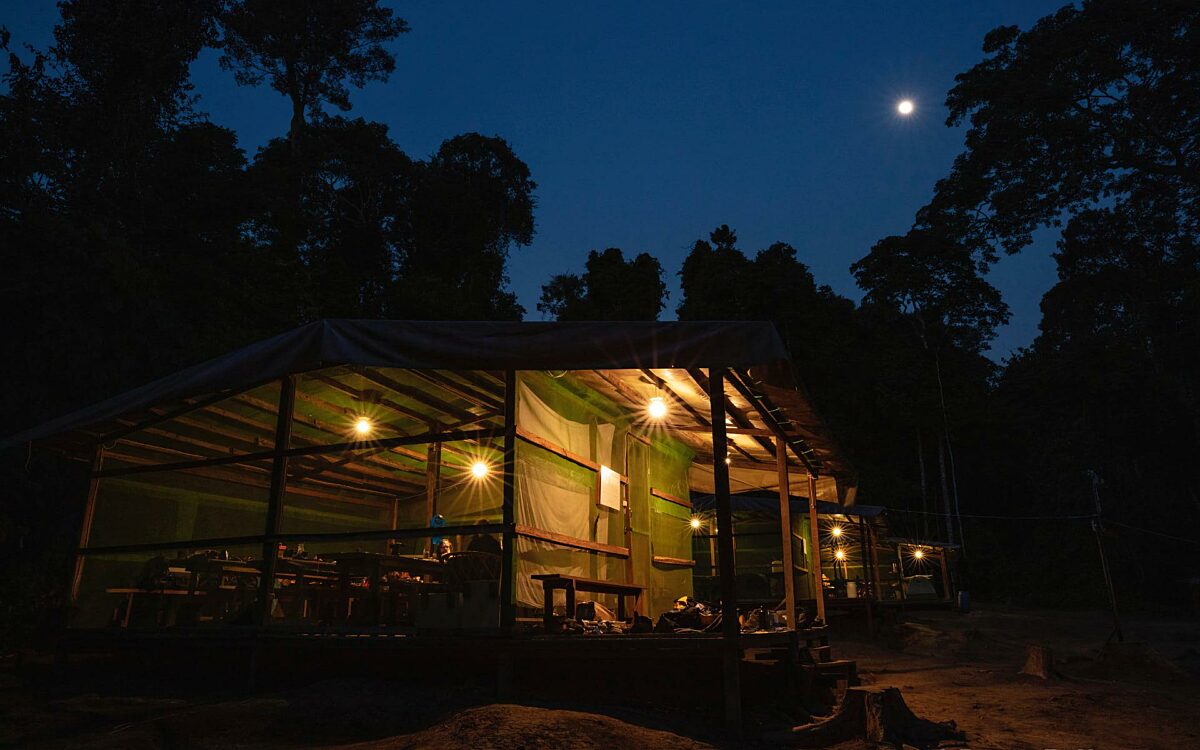 Somalomo Research Station
Located on the edge of the Dja Faunal Reserve and a 4–5 hour drive from Yaoundé, Somalomo is a staging ground for operations at the Boaumir Field Camp. This site has three bedrooms and a shared bathroom. The facility has electricity and intermittent running water. It is recommended to plan to spend one night in Somalomo before undertaking the 7-hour hike to Bouamir.