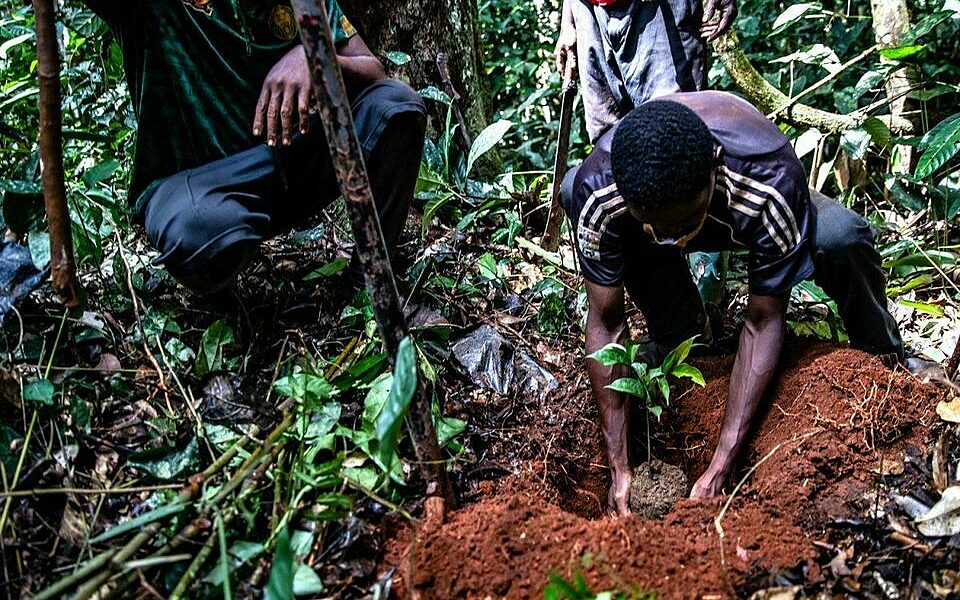 Ebony Project Featured in Forbes Magazine
Sustainable Guitars - Giving Back To The Trees And Communities That Helped Create Music
The Ebony Project in Cameroon, West Africa, is a partnership between the Congo Basin Institute, local communities and Taylor Guitars.
Just over two years ago, Scott Paul landed his dream job. Former director of Greenpeace's forest campaign in the U.S., he was head-hunted by guitar maker Bob Taylor for an ambitious reforestation initiative in the Congo Basin, West Africa.
The Ebony Project, a marriage between business, local communities and researchers, has now produced nearly 4,000 new ebony saplings (Diospyros crassiflora Hiern) in the Cameroon region of the basin – approaching an initial goal to plant 15,000 trees.
Beyond tree planting, the project is embedded in a sweeping venture to enrich rural livelihoods, breed a generation of African scientists, and advance ecological research.
The journey hasn't been without major challenges. It started back in 2011 when Taylor partnered with Spanish wood supplier Vidal de Teresa from Madinter International to buy the ebony sawmill "Crelicam" in Cameroon's capital, Yaoundé.
It was an opportunity to become "vertically integrated", Paul explains, and to take direct control of sourcing the hard tonewood that Taylor uses for all his guitars. But the mill was riddled with problems ranging from a dilapidated building and shoddy equipment to appalling working conditions and wasted timber.
"It's a tough business environment and the hole was a little deeper than I think anyone realized when the company was first purchased," recalls Paul.
Slowly but surely, the new owners have replaced the machinery, fixed the buildings, reduced timber wastage and improved wages. At the core of the mill's transformation, Taylor's edict was to put ownership in the hands of the people and keep the wealth in Cameroon.
"To be honest," Paul says, "the first couple of times I heard Bob say that I kind of rolled my eyes a bit. But I've come to believe he's so sincere in his passion to provide good stable jobs for the people who work for us at Crelicam."
The venture won them the 2013 Award for Corporate Excellence, in recognition of good corporate citizenship in supporting ethical human and environmental practices.
Along the way, Taylor and de Teresa recognized the importance of planting future generations of ebony trees. They started collecting seeds to experiment, with much trial and error.
Enter Tom Smith, professor at the University of California, Los Angeles, with research interests in evolutionary biology and conservation. Smith has worked in Cameroon for more than 30 years seeking win-wins for people and biodiversity, a mission cemented about four years ago by his role as founding co-director of the Congo Basin Institute – "a center for science in Africa for Africans," he says.
The institute aims to be a nexus for interdisciplinary research, drawing on local expertise and providing training to address critical issues in the region including climate change, biodiversity, food and water security, and human and animal health.
By chance, Smith met Taylor about five years ago. Although they hailed from completely different backgrounds, Smith says, "after about five minutes we were finishing each other's sentences". They were both passionate about conserving ebony and biodiversity while creating a win for the people.
Hence the Ebony Project was born, funded by Bob and Cindy Taylor and launched with the Congo Basin Institute in 2016.
Their main partner is the International Institute of Tropical Agriculture – the largest NGO focussed on food security in Africa that spans 30 countries. That, and Paul's recent public-private partnership with the Cameroonian Ministry of Environment, offers considerable potential for scaling the project up.
It's not the first time that people have considered replanting hardwood trees. But previous efforts petered out – largely due to the realization that the trees can take 100 or more years to grow and be economically viable. With their partnerships, the Ebony Project is working through those obstacles.
The venture teaches local, established nurseries basic plant propagation techniques and pays them to nurture the baby trees for up to two years then plant them in the forest. This offers an immediate incentive for villagers to get involved.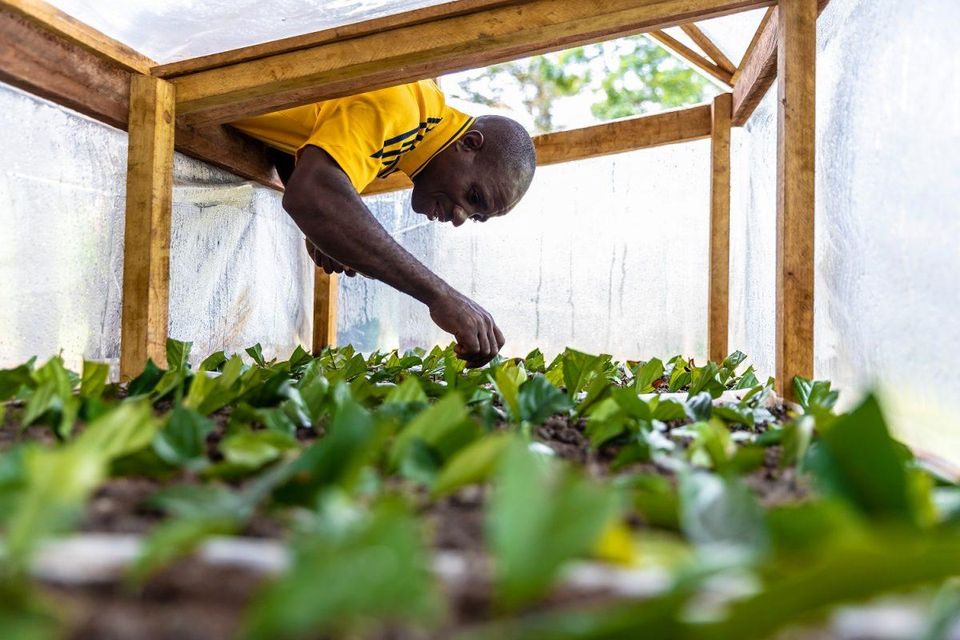 "But then the magic part of the program," Paul says, "is we are also planting five different locally coveted fruit trees which bear fruit within three to five years, which can be eaten, traded or sold."
The wonderful thing about native fruit trees, says Smith, is that you can identify ones that fruit every month of the year. This makes them more highly prized than cocoa and coffee, African-grown crops that have far less value for local communities.
The group owes this initiative to the knowledge of a local expert, Dr. Zac Tchoundjeu, who has devoted his long career to agroforestry in the Cameroon region. After consulting with locals, he developed a program to intercrop high-value tree species with native trees that provide fruit and medicine.
The exotic fruits are "phenomenally delicious", says Smith, and their rich antioxidant content offers opportunities for export markets.
Even the ebony trees themselves have broader appeal. The team discovered that, at a community level, land ownership carries status that is highly valued. "You're paying me to do this, my grandchildren will know that I'm the guy that did this, and in the meantime, I've got all this fruit growing," says Paul.
Embarking on the project revealed that surprisingly little was known about how to grow and propagate ebony.
"In rainforests," Smith explains, "about 80% to 90% of the seeds are dispersed by vertebrates. You can't just come and plant trees and expect the wind to disperse seeds and so on. You really need to drill down and understand the underlying ecological relationships."
To that end, the scientific team has put camera traps in the trees to identify insects that pollinate the flowers. They are also tracking seed dispersal to find which animals are eating and transporting them.
"The jury is still out on that," Smith says. "But it may well be that forest elephants are a critical disperser for ebony." This is both intriguing and worrying, he adds, because Africa is losing about 30,000 elephants each year.
So animal extinction, a problem in itself, has broader ripple effects. "Without the animals, you lose the forest."
"The science of conservation in the next 20 years in Africa is going to be the science of restoration," says Smith. And the merger of science with communities and business offers what he considers a critical model for achieving this.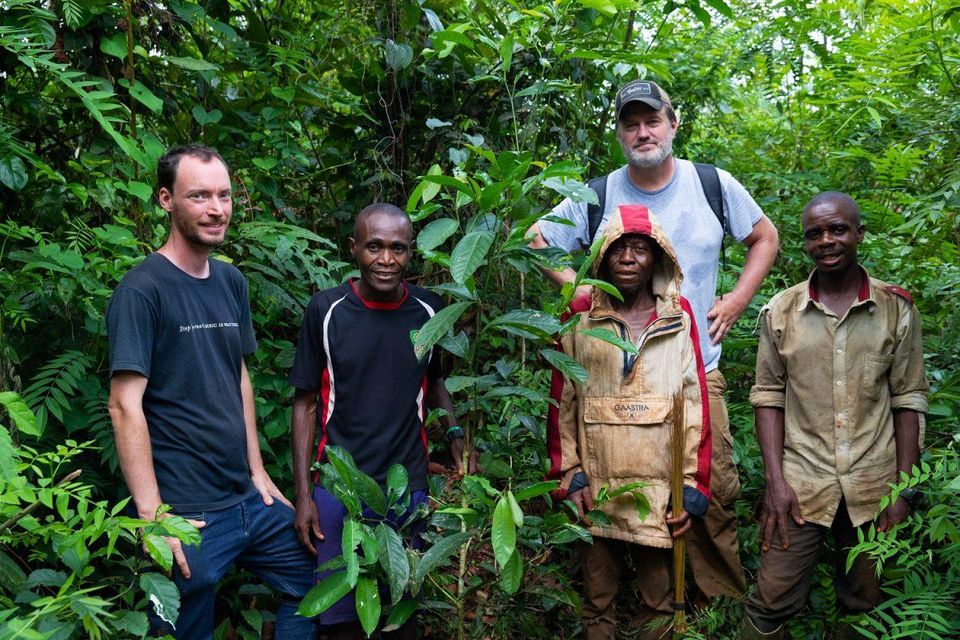 In the whole history of musical instrument manufacturing, Paul believes his role as director of natural resources at Taylor Guitars is unique. He says it reflects two main phenomena.
"One, the fact that Bob Taylor is in legacy mode," he explains. After making guitars for 45 years, Taylor handed guitar making onto a young prodigy and turned his attention to replanting ebony trees for future generations of instrument makers.
Perhaps more importantly, it reflects a changing environment. "We are really at the precipice of a fundamentally changing time in the history of musical instrument manufacturing," Paul says.
In the last couple of decades, concerns about sustainability have infiltrated global legislative infrastructure.
The U.S. Lacey Act, that bans illegal trafficking of wildlife, was updated in 2008 to include forest products. Similar legislation was enacted in Europe, Japan and Australia. CITES is gaining more attention, an international agreement between governments to ensure trade does not threaten endangered species of animals or plants.
In light of this, what advice would Paul give other businesses in the forest products industry?
"There needs to be a realization that legally, and also ethically and morally, the world is changing very fast," he says. "And an acoustic guitar builder is really the canary in the coal mine for the health of the global forest estate."
"You'll need to educate yourself and be aware of what is happening on the ground," he adds, "or you'll proceed at your own peril."
Not only that, embracing sustainability and ethical practices reflect well on the company – consumers are increasingly aligning with companies who genuinely care about people and the environment. And the congruency has intrinsic pay-offs.
"This year," Paul says, "was ridiculously fulfilling." He derived great pleasure from seeing the growth of 500 trees they planted two years ago, supplemented by around 1,200 trees planted last year and another 2,000 this year.
"I just found it immensely rewarding, both personally and professionally."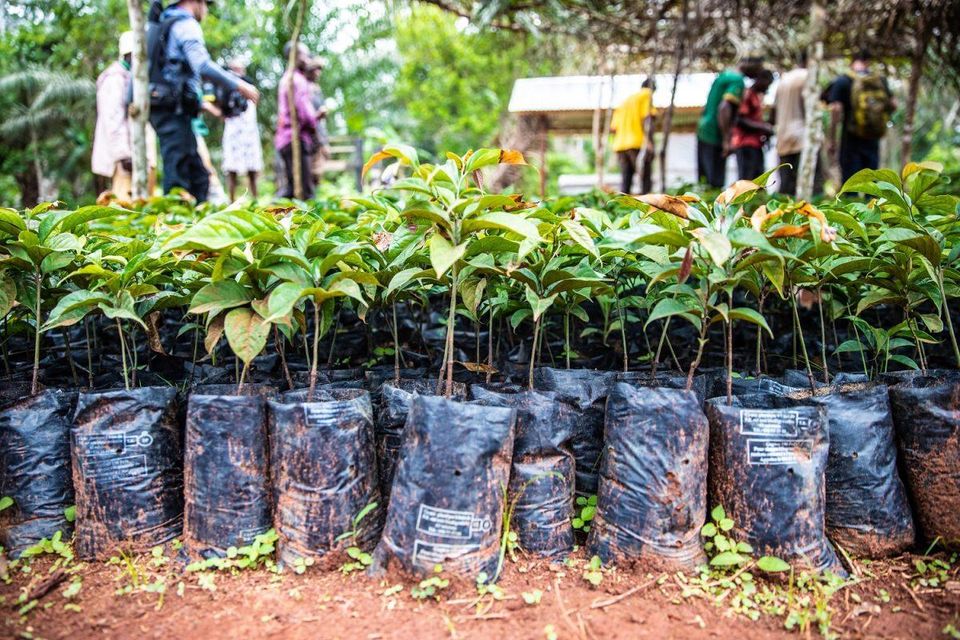 Story by Natalie Paretta, Forbes Contributor. For more on sustainable solutions check out her Forbes profile. Other stories covering human, animal and planetary health and just fascinating science are on her website. Follow her on Twitter.