Life in the Great Forest
Veronica Tremblay visits Bouamir Research Station in Cameroon's Dja Faunal Reserve and recounts her experiences in Travel Africa magazine.
The Congo Basin rainforest is a massive carbon sink, possibly storing more carbon than the Amazon or Indonesian rainforests. Our global climate depends on it. It stretches across a vast swathe of Central Africa, where it is difficult to protect. Its importance is often overlooked, in part because it is little visited. To learn more about life in the great forest, we ventured to a research station deep in remote southern Cameroon.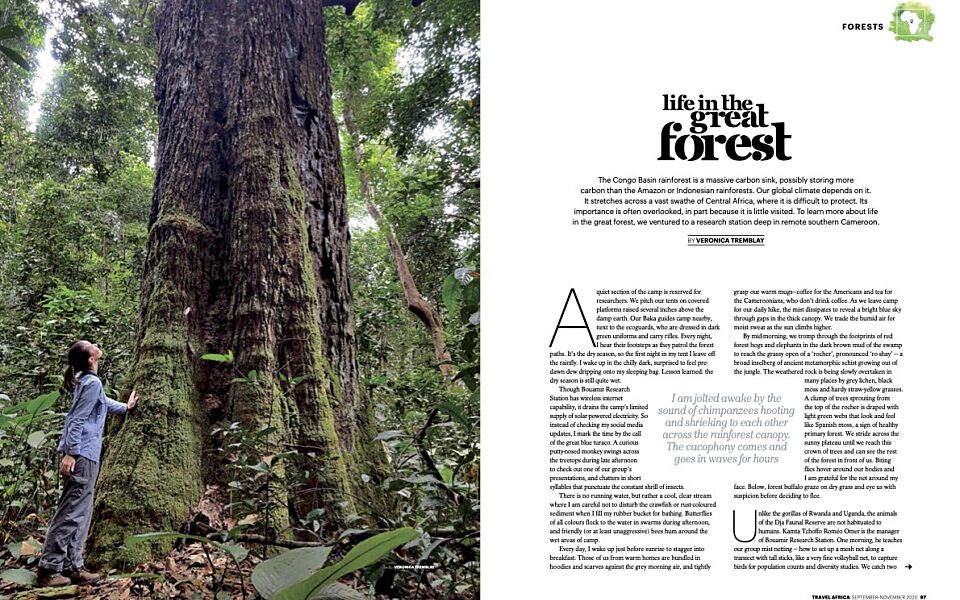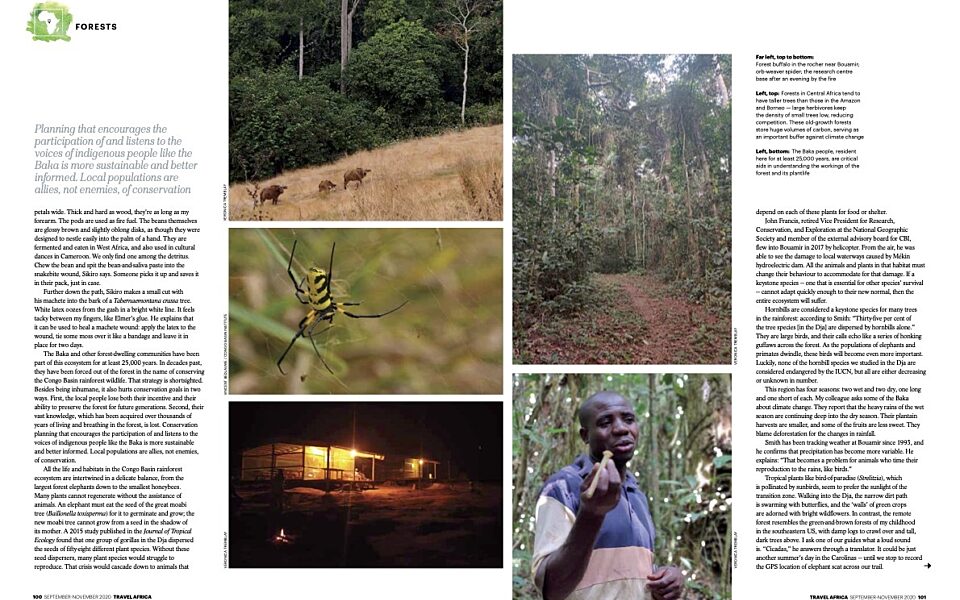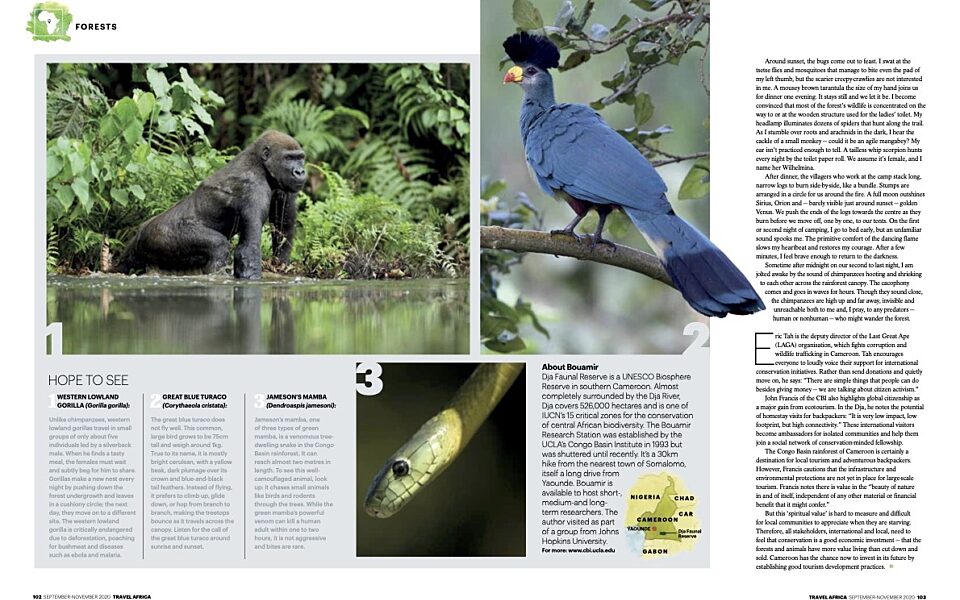 ---
The PDF article "Life in the great forest" has been shared in its entirety with permission from Travel Africa magazine and is featured in Travel Africa magazine Issue 90.